Mobile solutions

For physical


access control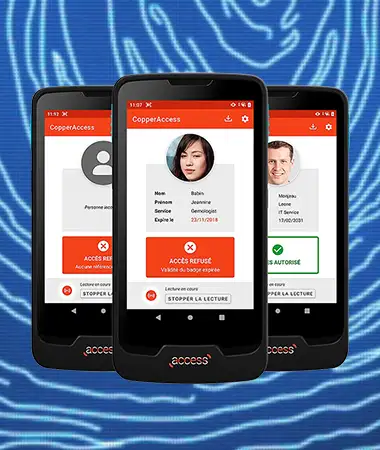 Mobile solutions for physical access control
Coppernic provides Solutions for Mobile Physical Access Control
As physical security and visitor management solutions become more and more critical, especially for sensitive sites and critical infrastructure, so does the need for mobility in access control systems.
Coppernic provides mobile access control devices and connectivity solutions to address a number of critical use cases.

& USE CASES in Access Control
Mobile Devices for Physical Security
and Access Control
View our portfolio of rugged mobile access control handhelds designed especially for physical access control applications. Our products support the widest range of ID card RFID technology (NFC, ISO 14443 A/B HF, LF Prox) as well as high performance 2D barcode scanning options. For advanced security options and sensitive locations, consider using our Biometric Identification handhelds and tablets (Fingerprint, Face Recognition, Iris, Passport and identification card recognition).
Visit our product pages or Contact Us for more information
Coppernic designs fit-for-purpose, 'mobility-first' rugged devices – not modified consumer products.
They are designed with all the key mobility requirements in mind (Security, Mobile Device Management / Deployment, Battery Life, Ergonomics, Support & Repair)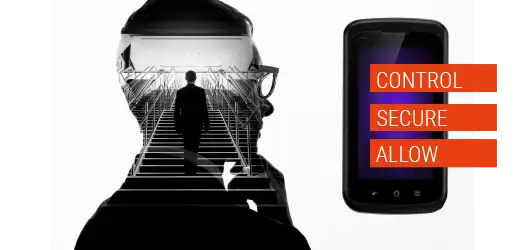 Global Solutions for
Mobile Access Control
Our CopperAccess software suite provides a 'kickstart' approach to quickly and easily integrate our mobile devices into your existing access control system to get you started. A rapid deployment with offline capability is a quick and easy first step, or direct integration into a Physical Access Control System (PACS) provides real-time, seamless functionality.
Our dedicated Webinars about
Mobile Access Control Solutions